Posted on December 1st, 2017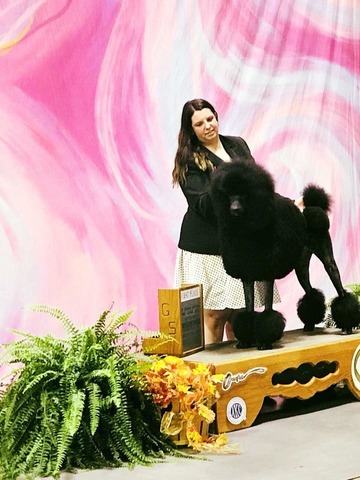 "Atta Boy Mystic Son of Midnight" AKA Mystic took First in Class,Best of Variety and group 1 at his first BMatch and has taken first in his class at his first official dog show on August 12,2017 in Little Rock,Arkansas.
Mystic took first in is class both days on 09/20/17 and 10/01/17 at the Hot Springs Dog Show and First in Class both days at the Saline County Kennel Club show in Benton,Arkansas on 10/28/17 and 10/29/17.
We will continue to work hard toward Best of Variety and hopeful Group Wins!
Mystic received Class One in at the SAKC Dog show in Camden,Arkansas on 02/25/2018